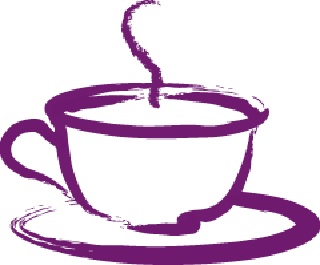 Crossroads Café
Monday mornings from 9:30 to 11:30
(Closed Oct 10 & 17)
Enjoy coffee or tea on us!
Come for the coffee. Stay for the company.
All are welcome!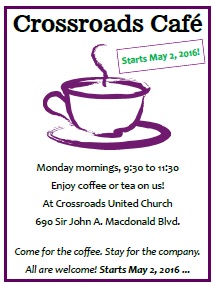 click here for poster

---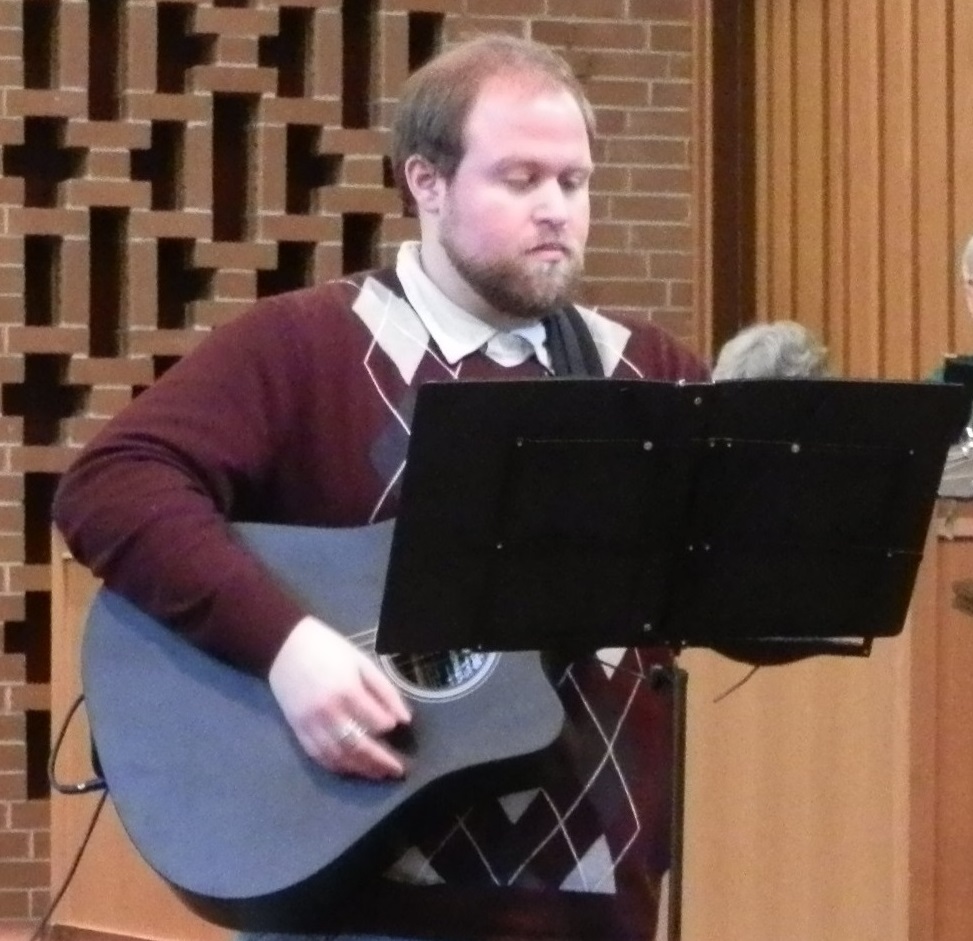 New Sounds in Worship
Our alternative music ensemble features acoustic guitar, woodwinds, and keyboard in an approachable contemporary style. Come join us as we make our 10:30am Sunday worship accessible to all ages.

Next appearance: Sunday, November 13, 2016

If you're an instrumentalist, why not consider joining our group?
Contact Allan (ab25@queensu.ca)

---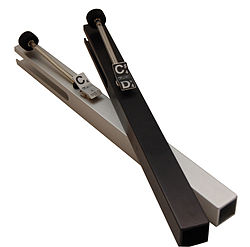 Music Notes
Hand chimes featured in worship at Crossroads

Listen here! Recording date:

Sunday, March 6, 2016 - "Let All Mortal Flesh Keep Silence"
Sunday, May 1, 2016 - "Simple Gifts"

Click the speaker icon to hear the Chancel Chimes!

Choir Anthems
Sunday May 8, 2016 - "Love Alone Unites Us" (Ron Klusmeier ©1990)

---
Thanksgiving 2016 Newsletter now available online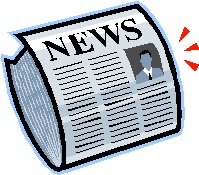 Click here to view our latest 2016 newsletter.

---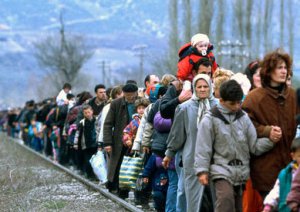 Refugee News

Crossroads is a partner in the West Kingston Refugee Partnership (WKRP). Our church is working with the Islamic Centre of Kingston and Edith Rankin, St. Andrew's-by-the-lake, Cataraqui, and Cooke's-Portsmouth United Churches to help bring at least two refugee families to Kingston and to raise funds and provide support as they establish themselves in our community.
June 2016 update: The first refugee family has now arrived in Kingston.

If you wish to donate online to this initiative, click here and choose the "4-Refugee Fund" in the drop-down box identifying the designated fund.

Click here for more news on this project.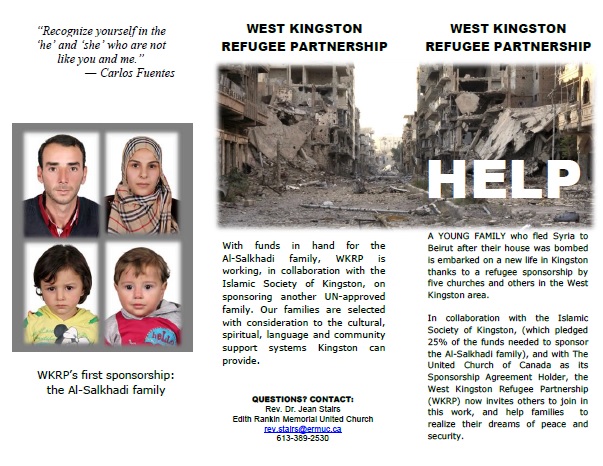 click here for brochure

---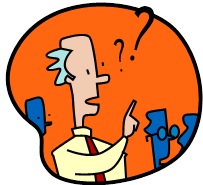 Pew and Pulpit
a chance for dialogue, discussion and exploration for the faith journey
- in the Conn Room following Sunday worship

Watch for our next encounter!

More events and special services
Click here for details
---
SUNDAY WORSHIP:
10:30 A.M.


wheelchair accessible



hearing assistance available

Youth Worship classes
and Nursery Care
For details click here

---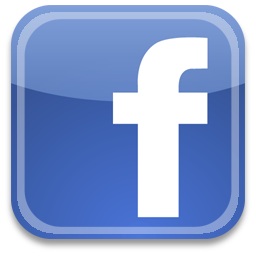 Follow us on Facebook (click here)

---


New worship songs from Crossroads
View and listen to original hymns/songs and lyrics heard from time to time in our worship

---
Click below if you:


---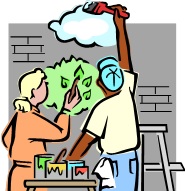 Volunteer opportunities at Crossroads
Click here for info
---

photo tour of the church
---
About the season: Ordinary Time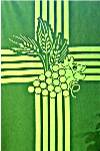 When: From the Sunday after Pentecost (May 15 in 2016) until the beginning of Advent (Nov 27 in 2016).
Colour: Green
About the Date: "Ordinary" comes from "ordinal" which means "counting" as we count the Sundays to Advent
Meaning: As crops slowly grow in the fields, this time between the major holy seasons in the church provides a time in which we can grow our faith, and then turn our focus to the mission of the church in the world.

---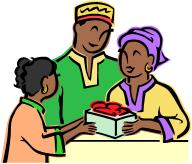 Does your group need financial assistance?
click here!
to find out how our
outreach committee
can help.

---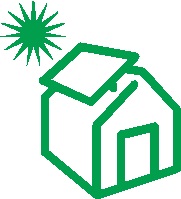 Green at Crossroads

click here to find out more about green initiatives at Crossroads, including our 10kW solar array as we live out our commitment to "Live with respect in Creation"