More events and special services Click here for details
---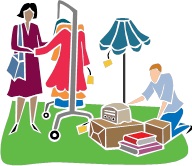 Rummage, Bake and Plant Sale
Saturday, May 28, 2016 8:30am - 12noon

Looking for hidden treasures? Some foliage for the house or garden? A tasty treat? See what we have!

---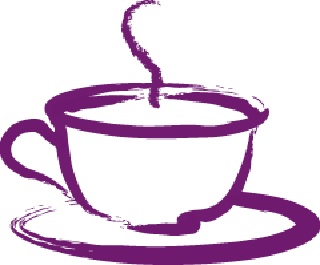 NEW! Starts May 2, 2016
Crossroads Café
Monday mornings from 9:30 to 11:30
(except Victoria Day, May 23, 2016)
Enjoy coffee or tea on us!
Come for the coffee. Stay for the company.
All are welcome!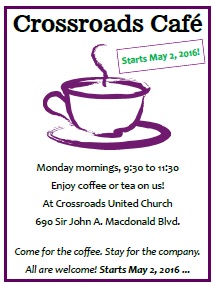 click here for poster

---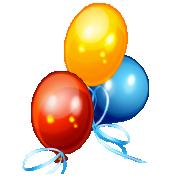 Church Picnic
Sunday, May 29, 2016
following 10:30am worship service

featuring:
balloon toss
face painting
fish pond
potluck lunch - bring finger food (sandwiches, fruit & veggie trays, chips etc.
---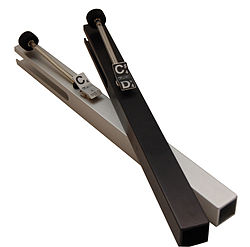 Music Notes
Hand chimes featured in worship at Crossroads

Listen here! Recording date:

Sunday, March 6, 2016 - "Let All Mortal Flesh Keep Silence"
Sunday, May 1, 2016 - "Simple Gifts"

Click the speaker icon to hear the Chancel Chimes!

Choir Anthems
Sunday May 8, 2016 - "Love Alone Unites Us" (Ron Klusmeier ©1990)

---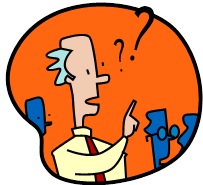 Pew and Pulpit
a chance for dialogue, discussion and exploration for the faith journey
- in the Conn Room following Sunday worship

Watch for our next encounter!

---

New Sounds in Worship
Our alternative music ensemble features acoustic guitar, woodwinds, and keyboard in an accessible style. Come join us as we make our 10:30am Sunday worship accessible to all ages.

Next appearance (tentative) - July 10, 2016



If you're an instrumentalist, why not consider joining our group?
Contact Allan (ab25@queensu.ca)
---
Easter 2016 Newsletter now available online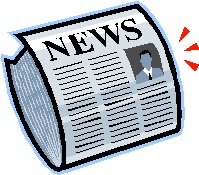 Click here to view our latest 2016 newsletter.

---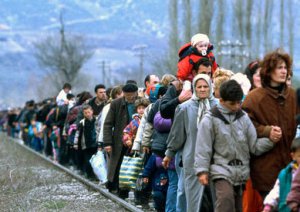 Refugee News

Crossroads is a partner in the West Kingston Refugee Partnership (WKRP). Our church is working with the Islamic Centre of Kingston and Edith Rankin, St. Andrew's-by-the-lake, Cataraqui, and Cooke's-Portsmouth United Churches to help bring at least two refugee families to Kingston and to raise funds and provide support as they establish themselves in our community.

If you wish to donate online to this initiative, click here and choose the "4-Refugee Fund" in the drop-down box identifying the designated fund.

Click here for more news on this project.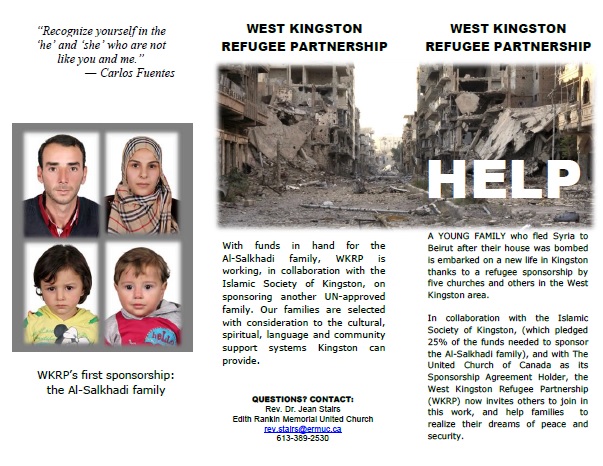 click here for brochure

SUNDAY WORSHIP:
10:30 A.M.


wheelchair accessible



hearing assistance available

Youth Worship classes
and Nursery Care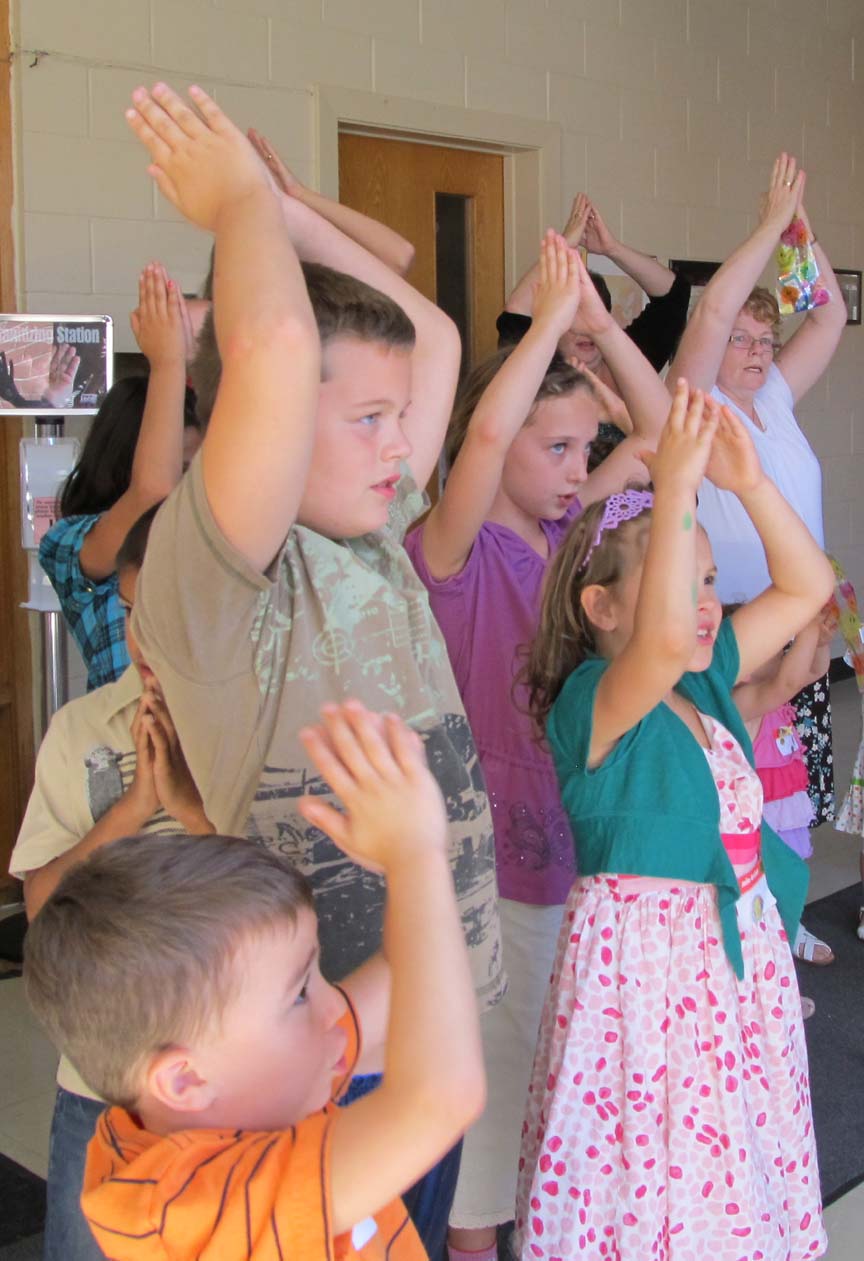 More...

---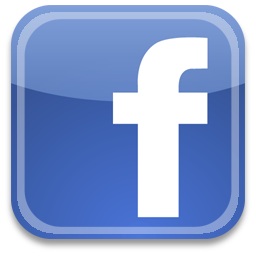 Follow us on Facebook (click here)

---


New worship songs from Crossroads
View and listen to original hymns/songs and lyrics heard from time to time in our worship

---
Click below if you:


---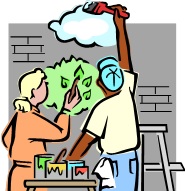 Volunteer opportunities at Crossroads
Click here for info
---

photo tour of the church
---
About the season: Pentecost

When: Pentecost Sunday falls on May 15 in 2016.
About the Date: Pentecost Sunday occurs fifty days plus 7 Sundays after (and including) Easter. Although just one day in some traditions, in other traditions it may also refer to the season following Pentecost Sunday.
Colour: Red
Meaning: Traditionally celebrated as the birthday of the church, when the risen Christ appeared to a group of dispirited and fearful apostles after the crucifixion. It represents the renewal of purpose and an emphasis on God's ongoing work in the world through the outpouring of the Holy Spirit, sometimes represented by images of flame and wind.

---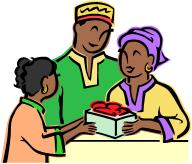 Does your group need financial assistance?
click here!
to find out how our
outreach committee
can help.

---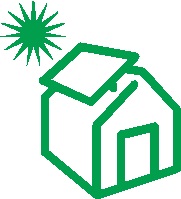 Green at Crossroads

click here to find out more about green initiatives at Crossroads, including our 10kW solar array as we live out our commitment to "Live with respect in Creation"