Home Page

About us

Our location

Staff

Upcoming events

Outreach

Links

Youth

Group Life

Paterson Bursary

Rental Info

Online Archives


Crossroads United Church - ONLINE WORSHIP PACKAGE
Worship for Sunday October 2, 2022 @10:30 am
World-Wide Communion Sunday

Rev. Drew Strickland leads us in worship this morning. We have returned to in-person worship in our sanctuary. COVID protocols are in effect - masking is strongly recommended but not mandatory.
Communion takes place this morning. If you're at home, bring some juice and bread to your screen and join us! If you can't join us at the church, we will also be online at 10:30 am (click arrow in viewer below) that day, or watch the recorded version after the service concludes.




Tip: to view in Full Screen, click the box icon in the bottom R of the viewer above AFTER the live stream begins

Sermon topic: "Misdiagnosis"

---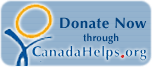 Donate online here to sustain Crossroad's ministry!
---
Archives
Click here for archives of previous online services

---
Other worship resources
United Church Congregations offering Sunday worship in online spaces:


(click image above for link to interactive map)