Home Page

About us

Our location

Staff

Upcoming events

Outreach

Links

Youth

Group Life

Paterson Bursary

Rental Info

Online Archives


Crossroads United Church - ONLINE WORSHIP PACKAGE
Worship for Sunday September 19, 2021

Return to In-person worship Services

Note: Our usual "Congregational Check-in" by ZOOM between 9:30 and 10:30am on Sundays is temporarily on hold until we can find an appropriate time to re-schedule the event.

This morning (Sept 19, 2021), we are returning to in-person worship services, If you cannot attend our 10:30am service, it will be live-streamed below. If all goes well, and after the service is over, there will also be a recording of the service available.



sermon: "A New Kind of Easter"

---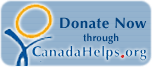 Donate online here to sustain Crossroad's ministry!
---
Archives
Click here for archives of previous online services

---
Other worship resources
United Church Congregations offering Sunday worship in online spaces


(click image above for link to interactive map)

---
Mid-week Pause For Worship
We are getting ready for live streaming our worship services, starting September 19, 2021. We are currently live-streaming short mid-week reflections that will be accessible below. The next live test is scheduled for Thursday Sept. 16, 2021 at 2:30pm and will be accessible below.