Home Page

About us

Our location

Staff

Upcoming events

Outreach

Links

Youth

Group Life

Paterson Bursary

Rental Info


Crossroads United Church - ONLINE WORSHIP PACKAGE
Worship for Sunday, May 24, 2020
Today we are pleased to have Rev. Jean Brown as guest preacher and who will be delivering the morning's message.

You are invited to join in a live "Congregational Check-in" between 9:30 and 10:30am on Sunday
Click here to access


Then follow the 35-minute worship service we have prepared below:

Your browser does not support the video tag.


Next Week (May 31) is Pentecost Sunday, which commemorates the "birthday" of the Christian church. This is one of the Sundays when Crossroads traditionally celebrates communion. That's more difficult in a timme of physical distancing, but if you have some bread and grape juice (or equivalent) available next week, we will still be able to participate in a "virtual" communion together. This will occur during the Congregational Check-in between 9:30 and 10:30 next Sunday. You will need to log into our Zoom connection (link is above) to access this.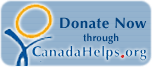 Donate online here to sustain Crossroad's ministry!
---
Archives
May 17, 2020 service at Crossroads

May 10, 2020 service at Crossroads

May 3, 2020 service at Crossroads

April 26, 2020 service at Crossroads

April 19, 2020 service at Crossroads

April 12, 2020 (Easter) service at Crossroads

April 10, 2020 (Good Friday) service at Crossroads

April 5, 2020 service at Crossroads

March 29, 2020 service at Crossroads

March 22, 2020 service at Crossroads

---
Other worship resources
United Church Congregations offering Sunday worship in online spaces


(click image above for link to interactive map)