Home Page

About us

Our location

Staff

Outreach

Links

Youth

Group Life

Rental Info

Online Worship


Crossroads United Church - UPCOMING EVENTS
clicking your browser's refresh button will ensure you get the lastest version !

---
In-person worship is back
COVID protocols will be in effect (masking is highly recommended, but not mandatory). You can also join us online for our Sunday worship services. For online access, click on this link to our Online Worship page.These worship services are also available on our Facebook page and our Youtube channel.)

---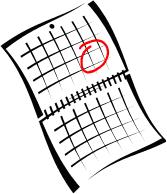 NEW FEATURE!
This Month's Calendar at a glace Click here!
---
Special Services
---
More events @ Crossroads
Saturday, September 23, 2023 @5:00pm - Potluck Dinner in the Hall

Friday November 10, 2023 @9:30 to 4 pm - "Flourishing Congregations" - regional workshop with the UCCan Moderator, the Right Rev. Dr. Carmen Lansdowne at Crossroads

---
Other events at local churches or venues
---
Weekly Events @ Crossroads

Sep 11 to Dec 20, 2023: Crossroads Wellness Program
- the following classes are by ZOOM -



To register, contact Elaine at wellness@crossroadsunited.ca

Mondays - 10:00 - 10:45am - Cardio & Strength
(no class Oct 9 or Oct 30, 2023)

Tuesdays - 9:30 - 10:30am - Gentle Mindful Yoga
(classes end Nov 21, 2023)

Wednesdays - 10:00 - 11:00am - PWR!Moves (Parkingson's Fitness)
Wednesdays - 11:15am - 12:00noon - Exercise for Arthritis
(no classes Nov 1, 2023)



In-person class: Tuesdays 10:15am - 11:00am - Seniors' Gentle Exercise