Home Page

About us

Our location

Staff

Upcoming events

Outreach

Links

Youth

Group Life

Paterson Bursary

Rental Info


Crossroads United Church - ONLINE WORSHIP PACKAGE
Worship for Sunday, September 27, 2020
You are invited to join in a live "Congregational Check-in" between 9:30 and 10:30am on Sunday

Click here to access

Then follow the 45-minute worship service we have prepared below. Today Rev. Elizabeth MacDonald provides the morning's message while Rev. Judith attends the East Central Ontario Regional Council of the United Church. Karen Elliott reads scripture this morning and also adds her voice to the singing of the hymns. Finally, we are thankful for this morning's special musical offerings by Susan Lew as she adds both her voice and flute to our worship.

Your browser does not support the video tag.

---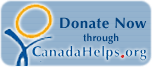 Donate online here to sustain Crossroad's ministry!
---
Archives
September 20, 2020 service at Crossroads

September 13, 2020 service at Crossroads

(no service on Labour Day, September 6, 2020)

August 30, 2020 service at Crossroads

August 23, 2020 service at Crossroads

August 16, 2020 service at Crossroads

August 9, 2020 service at Crossroads

August 2, 2020 service at Crossroads

July 26, 2020 service at Crossroads

July 19, 2020 service at Crossroads

July 12, 2020 service at Crossroads

July 5, 2020 service at Crossroads

June 28, 2020 service at Crossroads

June 21, 2020 service at Crossroads

June 14, 2020 service at Crossroads

June 7, 2020 service at Crossroads

May 31, 2020 service at Crossroads

May 24, 2020 service at Crossroads

May 17, 2020 service at Crossroads

May 10, 2020 service at Crossroads

May 3, 2020 service at Crossroads

April 26, 2020 service at Crossroads

April 19, 2020 service at Crossroads

April 12, 2020 (Easter) service at Crossroads

April 10, 2020 (Good Friday) service at Crossroads

April 5, 2020 service at Crossroads

March 29, 2020 service at Crossroads

March 22, 2020 service at Crossroads

---
Other worship resources
United Church Congregations offering Sunday worship in online spaces


(click image above for link to interactive map)